salvador dalí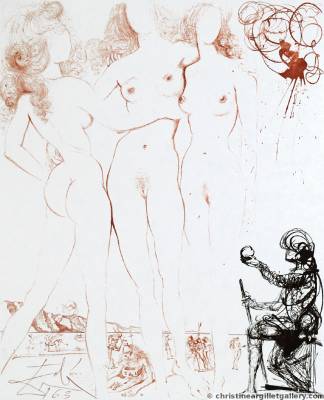 Christine Argillet is the daughter of the reknown art collector and publisher, Pierre Argillet. From Dada, through Surrealism to contemporary art, the Argillet collection consists of paintings, drawings, original etchings, tapestries, sculptures, photographs and archivals from 1904 until now.
---
© 2001-2021 Christine Argillet Gallery. All Rights Reserved.
2009-05-20
Salvador Dali- The Songs of Maldoror are exhibited at the Los Angeles County Museum of Art.
Christine Argillet Gallery *
10660 Wilshire Blvd Suite #1604
Los Angeles, CA 90024
tel: (310) 486 3909
fax: (310) 440 5060
*By appointment only
email